I whipped up this fall garland in about 15 minutes. I had a ball of twine in the closet, doubled it and cut the length I wanted. Knotted the two ends together. Each leaf is actually 4 leaves. I bought a pack of 100 for $1 at Dollar Tree. I dabbed some hot glue on the twine and stuck on a leaf, and then another on the other side, then two more upside down. I just alternated colors more or less. Plus my bag of leaves had several varieties, colors and fabrics. Some were sheer and shimmery and some solid "silk" (nylon, whatever). It did take quite a bit of glue. I was using a mini stick gun and it must have taken 15 glue sticks.
Why did I make my own? I wasn't feeling the ones they sell at the craft stores...plus they were more than I want to pay (even on sale) and there was too much plastic. Don't get me wrong, I have several and I do use them for decorating - it just wasn't what I was looking for to finish off my mantle. Tops I have $3 and 15 minutes invested in this one.
Sorry for the lack of "tutorial-esque" photos. I was in a hurry to get it done and just didn't think about it - someday i'll be a REAL blogger and do all those things like i'm supposed to...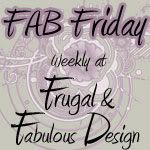 Sharing my Penny Pinching over at
The Thrifty Home
!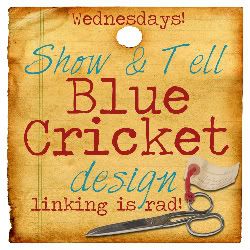 Also joining in the showin' and tellin' at
Blue Cricket Designs
Pimpin' over at Bloggeritaville's Thrifty Thursday